Brace yourself for failure and hardship.
It's a necessary ingredient for success.

Sarah Jackson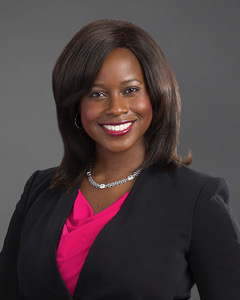 Aggie women are doing extraordinary things across the globe and the Aggie Women Network want to shine a spotlight on each of them.
Sarah Jackson has a long-rooted passion for public service and public affairs. She currently serves as the Vice President of Strategy and Public Affairs for Dallas Citizens Council – an organization of Dallas-area executive business leaders who engage in public policy and infrastructure initiatives impacting the area. Before her move back to Texas in 2009, Sarah was a communications professional in Washington, D.C. She served as the Deputy Press Secretary for U.S. Congressman Pete Sessions (TX-32) and Press Secretary for U.S. Congressman Jeff Fortenberry (NE-1). Her previous experience also includes a Presidential Appointment to the U.S. Department of State as a Public Affairs Specialist in the Office of Media Affairs. At the U.S. State Department, Sarah collaborated on strategic media initiatives for senior officials – including the U.S. Secretary of State. In 2014, Sarah participated as a Storyteller in 41ON41 - a film on former U.S. President George H. W. Bush. Two years later, Sarah was selected as a 2016 Presidential Leadership Scholar. There she had the opportunity to further study former Presidents George H. W. Bush, George W. Bush, William J. Clinton, and Lyndon B. Johnson. In 2022, Sarah will serve as President of The Texas Lyceum, an organization that facilitates a greater understanding of major public policy issues for the state's next generation of leaders.
#PurposefulWoman #BushSchoolAlum
Why did you choose to be an Aggie?
I chose to be an Aggie because I was living and working in Washington, D.C. in my late 20's and was eager to move back home to Texas. I connected with the Bush School Recruiter at a graduate school fair and became devoted to the Aggie Family!
How long would you last in a Zombie Apocalypse? Why?
Some of my friends would say I'm high-maintenance and may not last long, but I consider myself medium-maintenance and coupled with my knowledge from "The Walking Dead (TWD)," I could possibly make it for the long haul.
What is your favorite memory as a student?
In 2011, for the Gulf War's 20th anniversary, many of President George H.W. Bush's cabinet members came to College Station for anniversary events. Students were assigned to the VIPs – I spent the day with former Vice President Dick Cheney.
If you could have any superpower, what would it be?
I'd like to have the superpower that allows me to absorb other superpowers because every superpower has its strength and is the best tool in different life situations we all face day-to-day.
What advice do you have for current students/students about to graduate?
Brace yourself for failure and hardship. It's a necessary ingredient for success. The disappointment you've experienced in this senior year will be an important milestone in your life journey. Take heart, because the best is truly yet to come. Your career path will evolve into a career position that's an ideal combination of your strengths, talents, and interests.
Favorite movie quote?
"Everyone fails at who they're supposed to be, Thor. The measure of a person, of a hero, is how well they succeed at being who they are." ~Thor's Mom in "Avengers: Endgame"
What is your favorite quote or mantra that you live by?
"Do not go where the path may lead, go instead where this no path and leave a trail." We're all standing on the shoulders of leaders who came before us and blazed a trail, so I try to live a purposeful life that allows me to pay it forward.
What were you going to be when you grew up?
A professional dancer, then a lawyer, and finally settled on being a TV news anchor/journalist in high school after watching the media coverage of Princess Diana's tragic death. This led me down a path that took me to the first school of journalism.
What is your greatest accomplishment/project you're most proud of?
In 2016, I participated in the Presidential Leadership Scholars (PLS) Program. At the end of the leadership program, I was honored to be selected by my classmates to serve as the commencement speaker and give the address at Little Rock Central High School – the site of one of the most significant events in the Civil Rights Movement. Luminaries in the audience included Former British Prime Minister Tony Blair, Former U.S. President George W. Bush, Former U.S. President William J. Clinton, and several of the Little Rock Nine. If not for the Little Rock Nine's courage to integrate our schools and our society, our racially diverse PLS class would not exist. The experience of sharing these sentiments and our PLS class memories was one of the most important moments in my life, especially since this happened one week after the police officers' shootings in Dallas.