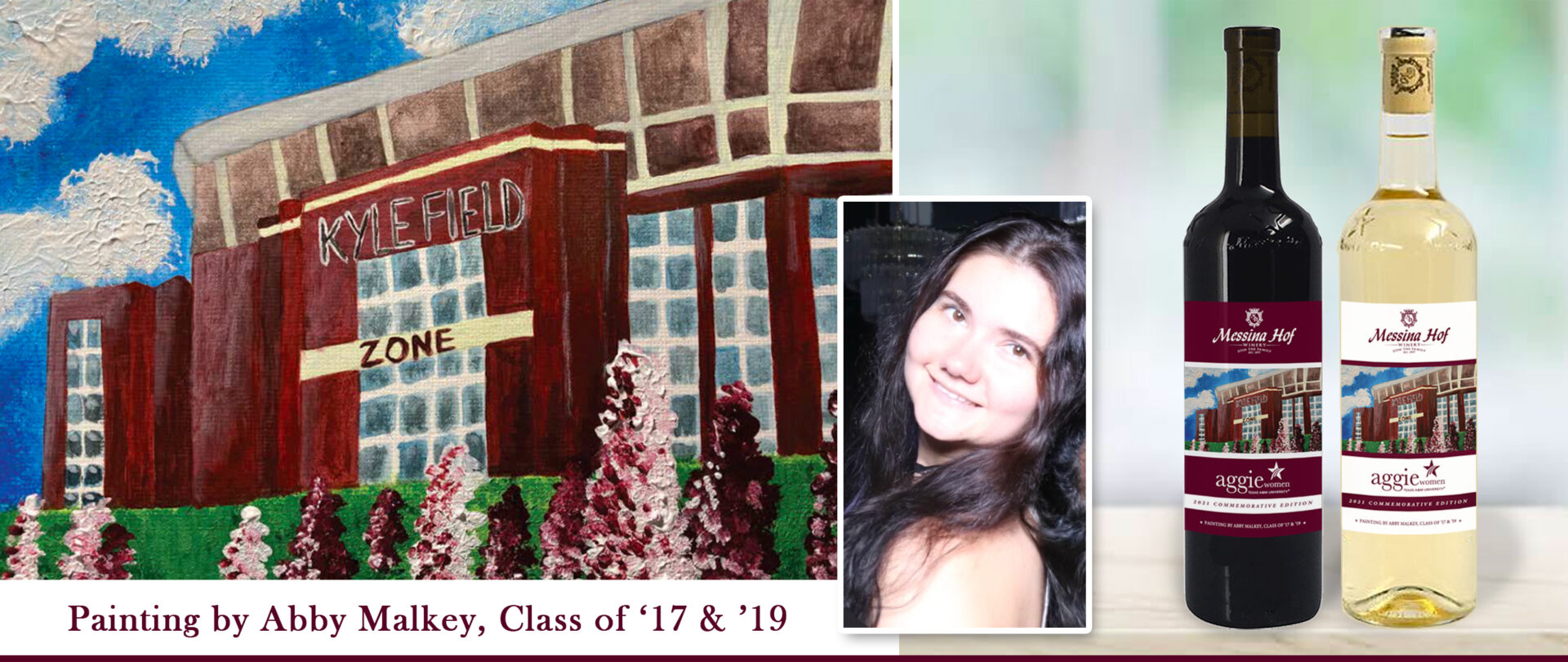 The Aggie Women Network has released an annual commemorative wine label in partnership with the Messina Hof Wineries, a business founded by an Aggie Woman, since 2016. Each year we release a red blend and a white blend, and the proceeds benefit the Aggie Women Network's programs and operating costs.

The 2021 Wine features an acrylic rendition of Kyle field with the famous Texas A&M University Maroon Bonnets. Our 2021 artist is Abby Malkey, a student and artist who is as ambitious as she is creative. She graduated from Texas A&M in 2017 with a B.S. in University Studies - Architecture and in 2019 with an M.Ed. in Educational Psychology. She will also receive a degree in Graphic Design & Media Arts from Southern New Hampshire University in December 2021. She is currently contracted as a web designer, graphic designer and photographer at Ment Marketing & Creative Services. Abby's hobbies include drawing and painting, photography, playing tennis and spending time with friends.

The 2021 Aggie Women Commemorative Wine Label is on sale through Sept. 1, 2022. The next commemorative label will be released at the Women's Leadership Reception on Sept. 1, 2022, and the 2021 label will be retired.