Celebrating the Aggie Women Who Stand Apart
The work of Texas A&M women has bettered the community around them and contributed to the lasting legacy of the University.
Held annually on the First Thursday in September, the Women's Leadership Reception celebrates these distinguished women, honoring their impact. Attendees hear from female student leaders as well as prominent campus leaders. The Leadership Reception is a collaborative effort between the Aggie Women Network, the Texas A&M University Women's Support Services and the Messina Hof Winery & Resort.
All proceeds from the event directly support Aggie Women Network programs.
The 2023 Women's Leadership Reception will be held on Sept. 7 from 5:45 - 8 p.m. at the Messina Hof Winery & Resort in Bryan, Texas. The reception will feature exciting speakers, opportunities to network, a silent auction and chance to win, photograph opportunities and delicious food.  Back by popular demand, we are hosting this event at TWO Messina Hof Winery satellite locations.  One in Richmond, TX and a second in Grapevine, TX.  The satellite will be live from Messina Hof Winery in Bryan, TX. Grab a friend and join in the fun!
Sept. 7
5:45 p.m.  - 8 p.m.
Messina Hof Winery & Resort in Bryan, Texas
Agenda
5:45 p.m.

Doors Open
Networking Time
Chance to Win Live

6:30 p.m.

Welcome
Panel

7:30 p.m.

Silent Auction Winners Announced
Chance to Win Winners Announced
Closing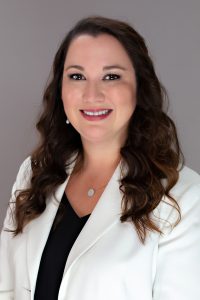 Stephanie Murphy - Principal Owner and Executive Chairman of the Board, Aegis Aerospace, Inc.
Stephanie Murphy is the principal owner and Executive Chairman of the Board of Aegis Aerospace, Inc., an advanced space and technology company formed in 2021 by combining MEI Technologies, Inc. and Alpha Space Test and Research Alliance, LLC. Aegis Aerospace provides technical and management services in Engineering, Integration and Test, Space Access, Modeling and Simulation, and Information Technology/Cybersecurity, as well as commercial space access and science research access in the space environment utilizing a privately owned (the first and only woman-owned) laboratory at the International Space Station and a second in development for commercial research use on the lunar surface.
She is the Founder of Alpha Space Test and Research Alliance, LLC, founded in 2015, which was the first company to sign a Reimbursable Commercial Use Space Act Agreement for the International Space Station, enabling turn-key commercial commerce services in Low Earth Orbit.  She currently serves on the Board of Directors for Space Center Houston, Board of Managers for AM Biotechnologies, LLC and Diosa Procurement, LLC, and is the President-Elect of the Board of Directors for the Aggie Women Network for 2022.  She is an ambassador to Leadership Texas, a member of the Johnson Space Center Joint Leadership Team, a Houston Council member of the non-profit GirlStart, and a Founding Board Member and Co-Chair for the Bay Area Chapter of the Greater Houston Women's Chamber of Commerce. Stephanie holds as Executive Masters of Business Administration degree from Texas A&M University.  She was awarded NASA's Exceptional Technology Achievement Medal and nationally recognized by Women in Aerospace as the Leadership Award recipient in 2019.  Great Minds in STEM, HENAAC awarded Stephanie Entrepreneur of the Year in 2020.
Karen L. Wooley - Distinguished Professor, Department of Chemistry, Texas A&M University
Karen L. Wooley holds the W. T. Doherty-Welch Chair in Chemistry and is a Distinguished Professor at Texas A&M University, with appointments in the Departments of Chemistry, Chemical Engineering and Materials Science & Engineering.  She is also the co-founder and President of Sugar Plastics, LLC, and Chief Technology Officer of Teysha Technologies, LTD.
Karen relocated to Texas A&M University in 2009, after having spent the first sixteen years of her independent academic career on the faculty at Washington University in St. Louis.  Research interests include the synthesis and characterization of degradable polymers derived from natural products, unique macromolecular architectures, complex polymer assemblies, and well-defined nanostructured materials, with emphases on the design and development of materials that address societal, medical, technological and/or environmental advances.
Recent awards include the American Chemical Society Award in Polymer Chemistry (2014), the Royal Society of Chemistry Centenary Prize (2014), and election as a Fellow of the American Academy of Arts and Sciences (2015), and the National Academy of Inventors (2019).  In 2020, she was awarded Fellowship to the American Association for the Advancement of Science, the American Institute for Medical and Biological Engineering, and the National Academy of Sciences.  She was named as the 2021 Southeastern Conference (SEC) Professor of the Year.  Karen has served on international scientific or technical advisory boards and served in consulting capacities for several companies, law firms, and academic institutions, centers and programs.  Karen completed undergraduate study at Oregon State University (B.S., Chemistry, 1988) and graduate study at Cornell University (Ph.D., Polymer Chemistry, 1993).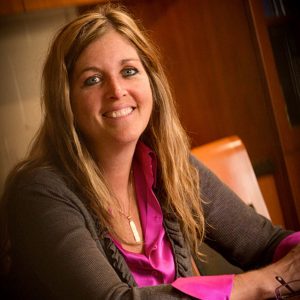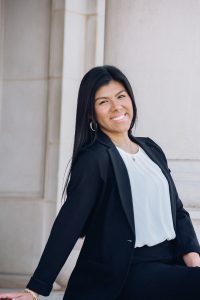 Laryssa Villarreal - Texas A&M University Senior Class President
Laryssa Villarreal '23 is the Senior Class President at Texas A&M University. She is a University Studies Business major from Wichita Falls, Texas, and a loud and proud member of the Fightin' Texas Aggie Class of 2023! Laryssa is passionate about selflessly serving others in any capacity, and that is why she is honored to be the Class of 2023 President this year. Laryssa has served in other areas of campus, including multiple roles within both Aggie ACHIEVEMates and Sisterhood of Aggie Mentors. She also had the opportunity to serve as the Tradition Director of Logistics in Class Councils, where she was able to contribute to the founding of the Junior Class Tradition, Legacy Night. Laryssa strives to leave a lasting impact everywhere she goes, and that is one of her many reasons behind her love of service.
Dahlia M. Taha - Texas A&M University Graduate and Professional Student Body President
Dahlia M. Taha '23 is the Student Body President for Graduate and Professional students at Texas A&M University. Originally from Los Angeles, California, she moved to College Station to attend the Bush School of Government where she is currently pursuing her Master's in Public Service and Administration with a concentration in International Nongovernmental Organizations. Previously, Dahlia received her Bachelor's in Political Science and Education Sciences at the University of California, Irvine. Within her time at the Bush School so far, she has worked alongside one of her classmates and the Head of the MPSA Department to have menstrual products placed in the private bathrooms to be readily accessible and available to women. Additionally, with a passion for humanitarian aid, she seeks to advocate for women and children both internationally and domestically who lack accessibility to basic health care and education. Volunteering and interning with a multitude of different nonprofit organizations like the American Red Cross and children relief funds, she has committed herself to a lifetime of service and working to better her community.