Celebrating the Aggie Women Who Stand Apart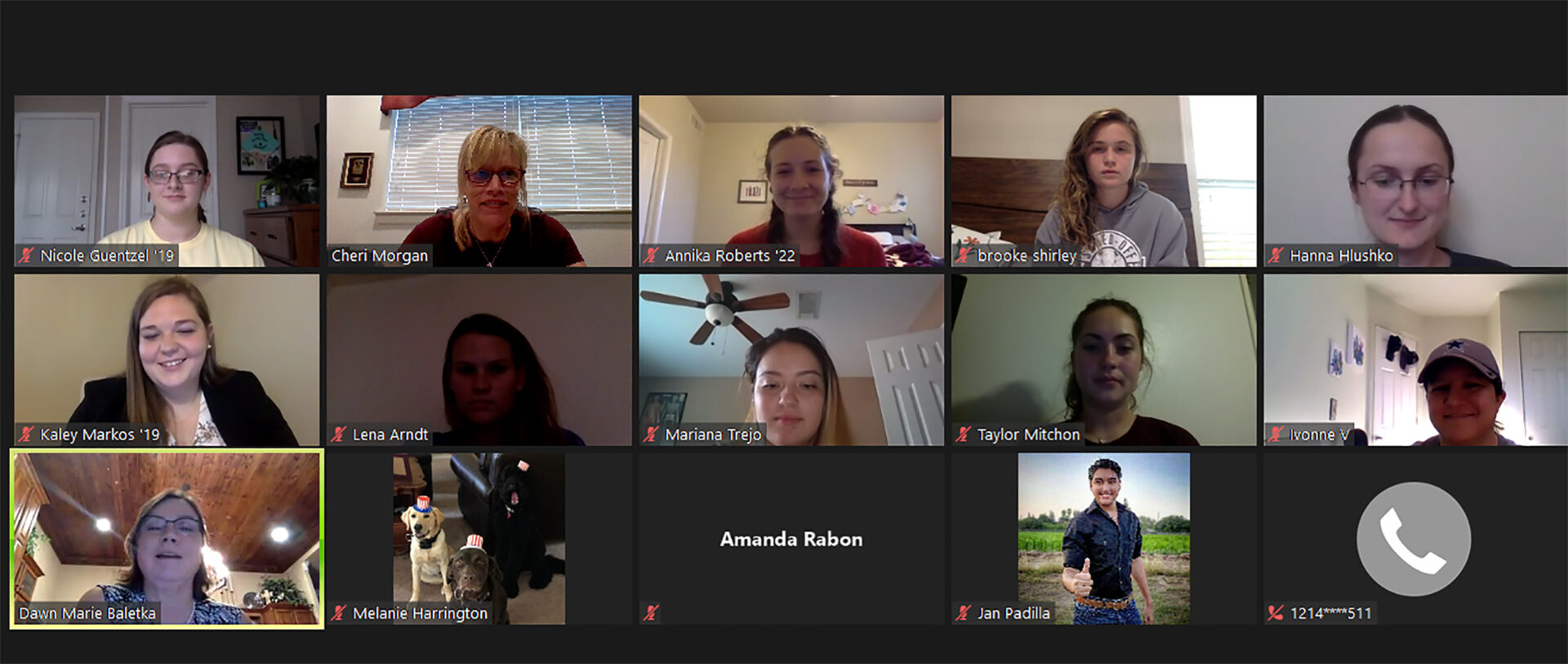 The work of Texas A&M women has bettered the community around them and contributed to the lasting legacy of the University.
The Women's Leadership Reception celebrates these distinguished women, honoring their impact. Attendees hear from female student leaders as well as prominent campus leaders. All proceeds from the event directly support Aggie Women Network programs.
Thanks to all who attended the 2020 Women's Leadership Reception virtually. If you missed this event and want to learn more or maybe just want to watch it again, don't worry! You can watch the full recording below and catch up with what our amazing Aggie women leaders had to say about leading through change.
Want to help support Aggie Women Network in a BIG way? Our silent auction is just the way to do that. All proceeds will go towards future Aggie Women Network events, helping to better our organization and our community. Click below to place your bid on an amazing auction item.
We may not be at Messina Hof Winery & Resort this year, but that doesn't mean you can't buy some of their delicious wine! Your purchase directly impacts the Aggie Women Network and allows us to better serve past, current, and future students.
Due to COVID-19, this event will be held virtually. Please check back for updates on how to preregister and access this virtual event.