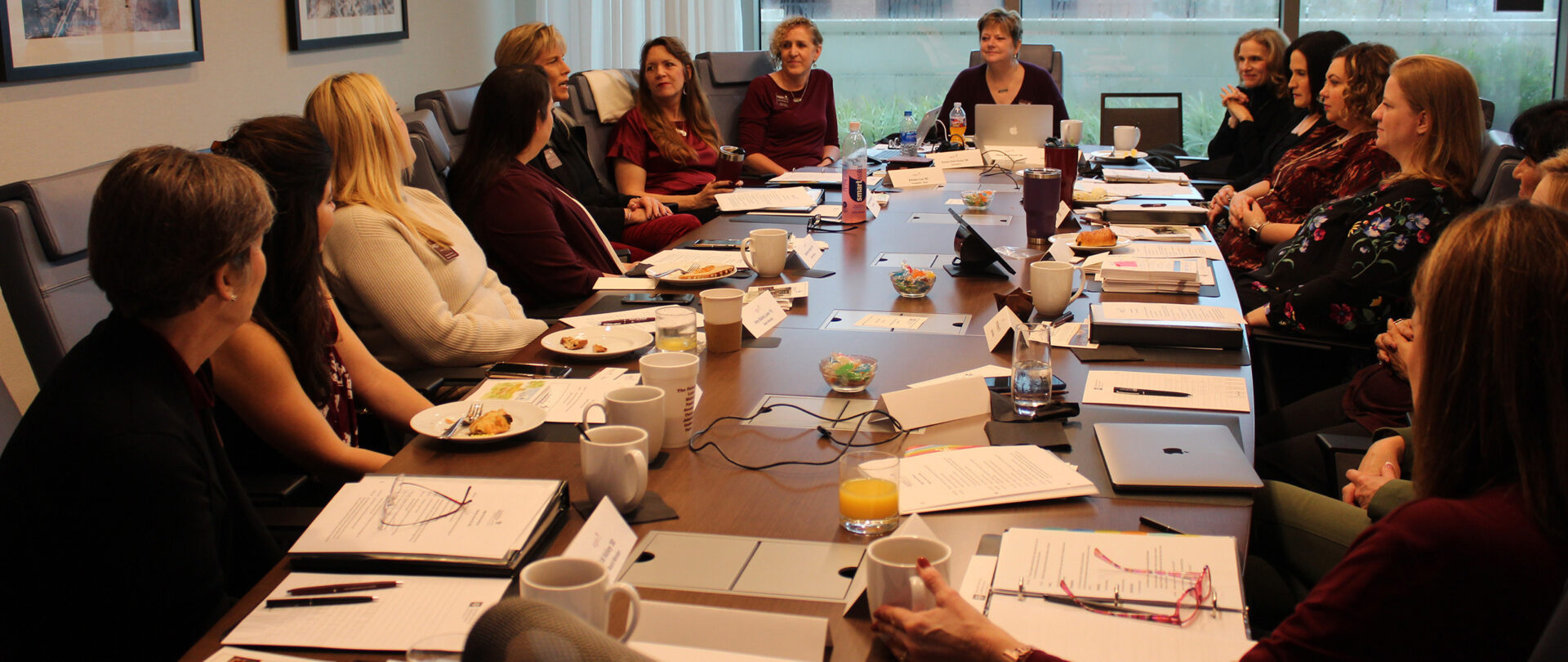 We welcome new leaders to help take the Aggie Women Network to the next level.
We are always looking for passionate women who have the drive to invoke true change and support our goals and members.
Board Member Responsibilities Include:
Choose and be accountable for an Aggie Women Network Committee
Attend and participate in all monthly scheduled Board meetings

Two face-to-face
10 remote conference calls

Attend and participate in planning sessions, conferences and retreats or mentoring sessions (up to two per year)
Attend and participate in Committee Meetings (Usually one per month)
Serve a three-year term
Be available as a resource: Providing counsel, ideas for accessing public or private funds, services or links to services helpful to the organization
Monitor and evaluate all Aggie Women policies and programs and evaluate and monitor the financial position of the Aggie Women Network
Board Member Qualifications:
Have an undergraduate or graduate degree from Texas A&M University
Be a member of the Aggie Women Network
Be a member of The Association of Former Students
Deadline for submissions: November 1, 2023
Think this board is perfect for you? Review our nomination process below.
Submit a letter of interest to the Nominating Committee of the Aggie Women Network Board of Directors, expressing the following:

Why and how you, as a board member, would help Aggie Women Network achieve its goals and mission
Which committee(s) or program(s) would you be interested in leading or participating in
What areas of expertise would you bring to the Board
Description of other board or committee experiences you have (non-profit, corporate or advisory boards) and the contributions you made

Provide a current résumé or curriculum vitae
Provide any additional information that demonstrates your commitment and passion to the mission of the Aggie Women Network and toTexas A&M University
Confirm your current membership in The Association of Former Students
Provide a picture suitable for publication in print and online materials