Connecting through Elevation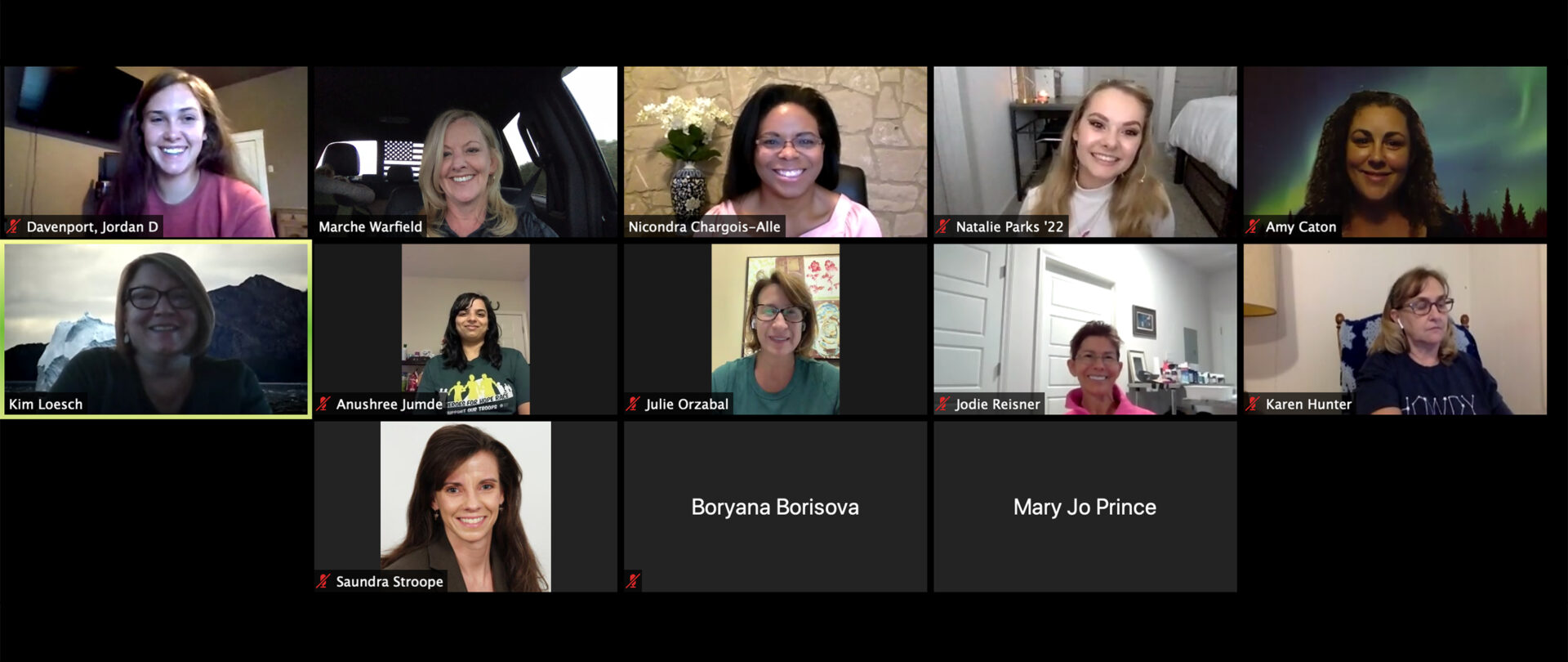 Come to enjoy expert advice, network and grow.
The Aggie Women Network, the Texas A&M Women's Support Services and Messina Hof Winery & Resort would like to invite all Texas A&M community members to attend our monthly First Thursday Speaker Series. The First Thursday Speaker Series connects current and former students with community members and professionals to provide uplifting guidance over a range of topics. Each event is a new opportunity for participants to network and learn from our panel of professionals.
The First Thursday Speaker Series helps to develop the skills and knowledge of attendees while highlighting Aggie women.
If you are interested in getting involved, let us know!